Web3 Pitch Night at The FilmGate Miami
January 26 @ 6:00 pm

-

9:00 pm

FREE
See the trajectory of the Miami web3 startup scene during Miami's Blockchain Week. All emerging tech enthusiasts are welcome!
About this event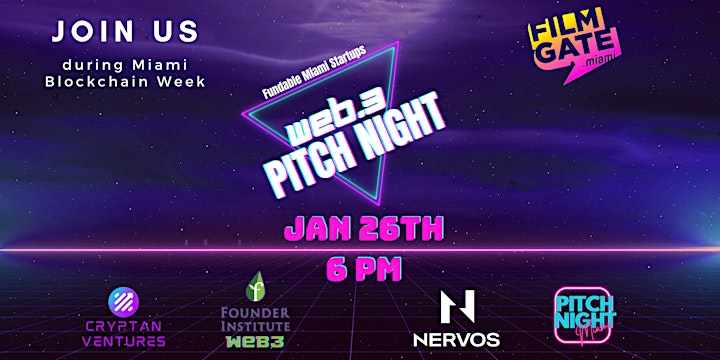 Pitch Night is going with Web3 with NERVOS
See the trajectory of the Miami start-up scene. Learn from startups working on the next wave of web3 technology and the blockchain investors who evaluate them. Join us for a fun night of entertainment, entrepreneurship, and competition. Offer up your ideas, and take home inspiration from the most creative minds in the city. It is our goal to open up as many people as possible to new opportunities by spending an evening with friends who can help you on the road to success.
The program includes:
• A pre-pitch mixer for members to network
• Innovative pitches from participants
• Q&A from expert judges
• Award presentation with prizes
• Post-pitch socializing with members and participants
Don't miss out on a fun and effective opportunity to make a connection and have your ideas heard in a city full of people with ideas. Join today!
You can apply to pitch here: Application Form
If you would like to participate in our event by being a judge or have any other inquiries please email Roxette@305works.com.
💫 Web3 Pitch Night Sponsors 💫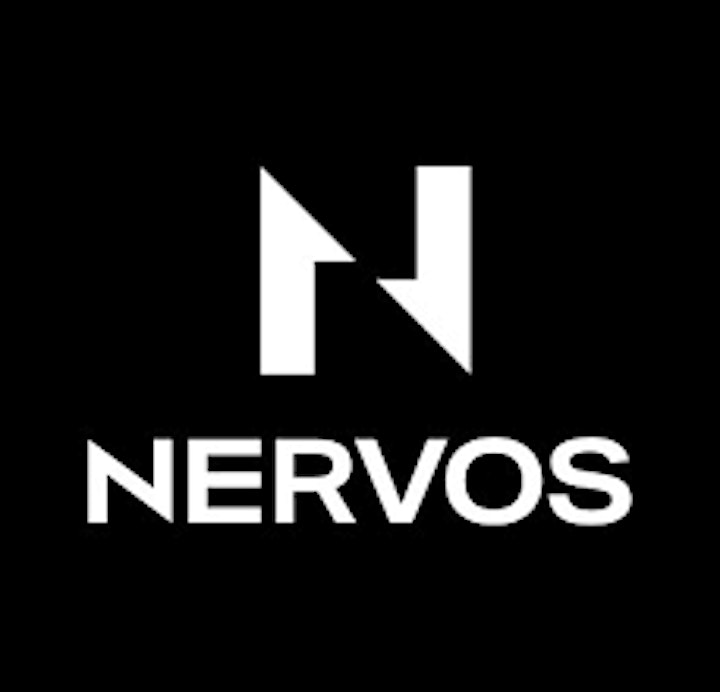 About the sponsors: NERVOS
The Nervos Network is a L1 open-source public blockchain ecosystem and collection of protocols. Nervos is flexible, agnostic, and interoperable. Built for the more sophisticated developers- Built to be uncommon.
Join the community!
💫 Web3 Pitch Night Partners 💫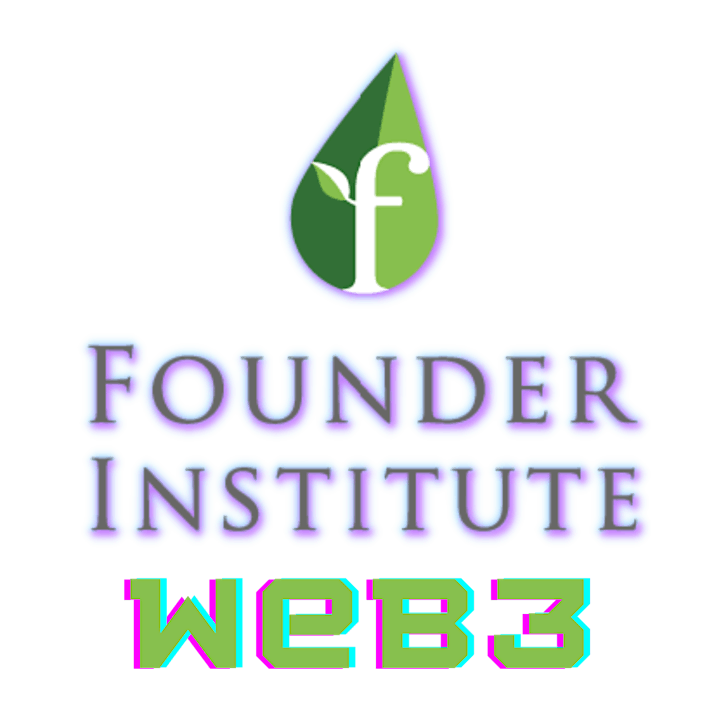 The Founder Institute is the world's most proven network to turn ideas into fundable startups, and startups into global businesses. Since 2009, our structured accelerator programs have helped over 6,000 entrepreneurs raise over $1.75BN in funding. Based in Silicon Valley and with chapters across 95 countries, our mission is to empower communities of talented and motivated people to build impactful technology companies worldwide.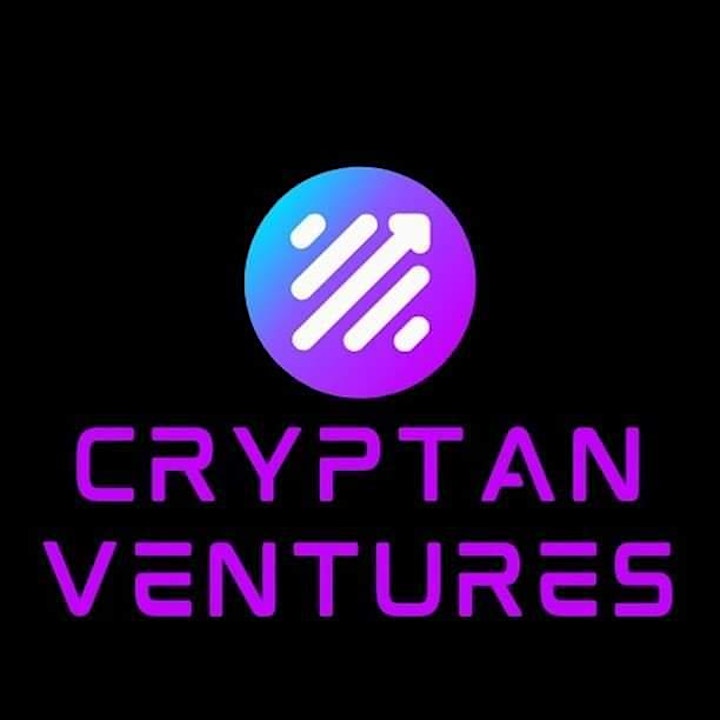 Cryptan Ventures invests and incubates world-class projects developing technical and cultural breakthroughs for the future of technology and humanity.
Our Focus
Web 3, Artificial Intelligence, and Emerging Tech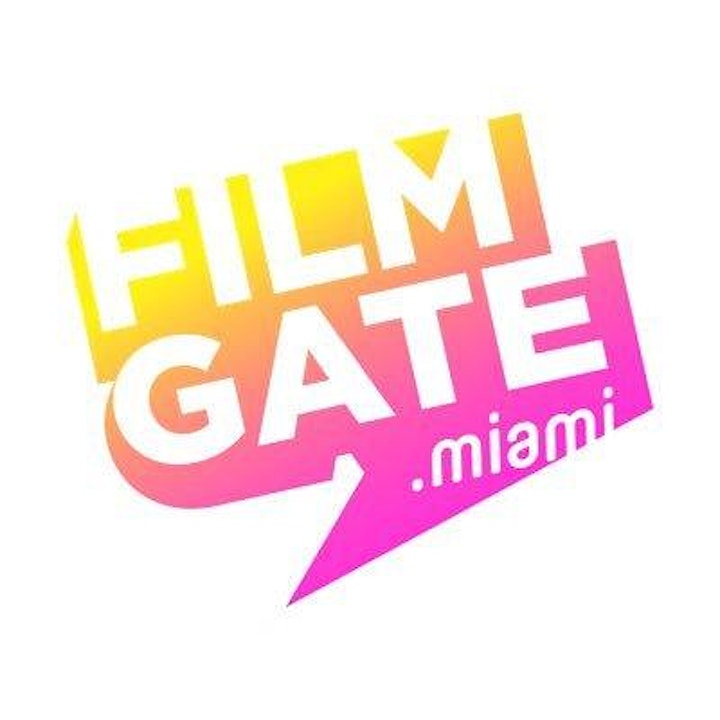 About the venue The FilmGate Miami is a non-profit organization that fosters a place to learn, create and connect with the film industry. FilmGate Miami services, resources & space usage help to enhance the production of your project. See what happens when digital media & sound creative people come together