Miami Art Basel – VIP Private Networking Event
December 3 @ 7:00 pm

-

10:00 pm

$175 – $300
Creator Nations main VIP Art Basel Miami Networking Event . Join Web3 founders & creators from all over the world attending TechBasel Miami
About this event
Our Creator Nations VIP event during the Art Basel week in Miami at the most amazing store!
Special Thanks to: Immutable Holdings Inc. NFT.com and more! .
On the 3rd of December we gather our creative minds to join our VIP networking drink of the year.
Our speakers will kick off the event at 19:00 speaking about the evolution of art, metaverse and brands into the Web3.
The evening will continue with good networking, art event, music, food & more.
The Art Basel week will bring leading speakers and its partners and we aim to bring together Web2 industry leaders with Web3 experts. This night is a start of many new beginnings
This will be the ultimate networking event, with attendees including top founders from leading companies, investors in the NFT/ Web 3.0 space. It would be a privilege to see you there.
Location: SHOWFIELDS, 530 Lincoln Rd, Miami Beach, FL 33139
Limited to 150 attendees.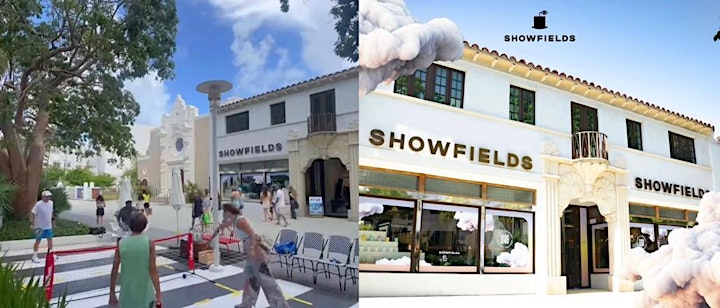 ABOUT THE COMPANIES:
Immutable Holdings:
Immutable Holdings is a collection of industry-leading businesses within the digital assets ecosystem. Our mission is to demystify and democratize digital assets by building products and services that increase awareness and adoption of digital assets for both retail and institutional users. We're capitalizing on market opportunities made possible by the ongoing innovation and evolution of the digital asset ecosystem with our portfolio of businesses including: NFT.com, Immutable Asset Management, 1-800-Bitcoin, HBAR Labs, CBDC.com, and Immutable Advisory.
Metaverse PR:
Metaverse PR is a Miami-based communications agency and the organizer of the first-ever American Metaverse Summit & Awards –– being held in Miami on March 30, 2023. Metaverse PR generates buzz for the companies building our forthcoming virtual "mirrorworld." The agency's expertise covers industries including NFT, crypto, blockchain and web3 gaming. Learn more about Metaverse PR at https://metaversepr.com/ The American Metaverse Summit event will feature over 100 companies in 21 Awards categories and over 30 speakers recognized for their achievements in the Metaverse/Web3.0 space. https://www.americanmetaverseawards.com/nominations.html
CleanCo:
252 hours. That's how long the average person spends being hungover. Every year. 252 hours of feeling sick, sleepy, and having hangxiety . You only get one life, so why would you waste it hungover? CleanCo creates premium nonalcoholic alternatives to your favorite spirits so you can get those 252 hours back.
We're proud to partner with Creator Nations because we know the most curious minds in crypto value time and quality experiences as much as we do. So whether you're going alcohol-free for a round, night, or lifetime: Cheers to "A Life Less Wasted!"
Check out our full line of non-alcoholic spirit alternatives at www.drinkclean.com
ABOUT THE SPEAKERS:
Jordan Fried – CEO of Immutable Holdings & NFT.com:
Jordan Fried is a blockchain evangelist and crypto-capitalist. He's currently the Chairman and CEO of Immutable Holdings, "The Blockchain Holding Company." He owns and operates NFT.com, 1800Bitcoin.com, Immutable Asset Management, CBDC.com, HBAR.com, and more. Previously Jordan was part of the founding team behind Hedera Hashgraph (Hedera.com).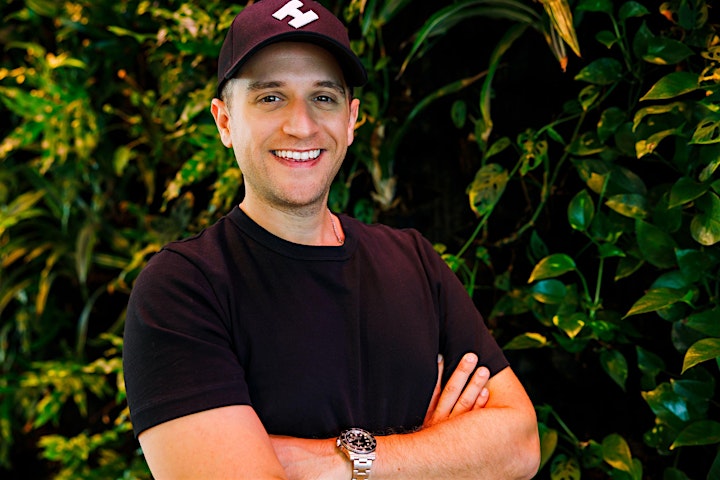 _____________________________________
David Kassman – Artist
David Kassman started his career photographing remote tribes in the African savanna creating series of spectacular nature photographs featured in National Geographic, among other publications.
In recent years David turned to the field of artistic photography. He also serves as the in-house photographer of The urban Zen Foundation of top designer Donna Karen, Working to raise funds for children in need in disaster areas worldwide.
Kassman's works are Featured in Museums and Private Collections in the United States and Europe and represented in world-renowned galleries in New York, Israel, and Europe.
For the past two decades, he has lived as a professional nomad documenting animals and our relationship with nature.
His unique shots are mesmerizing and feel like a living and breathing painting.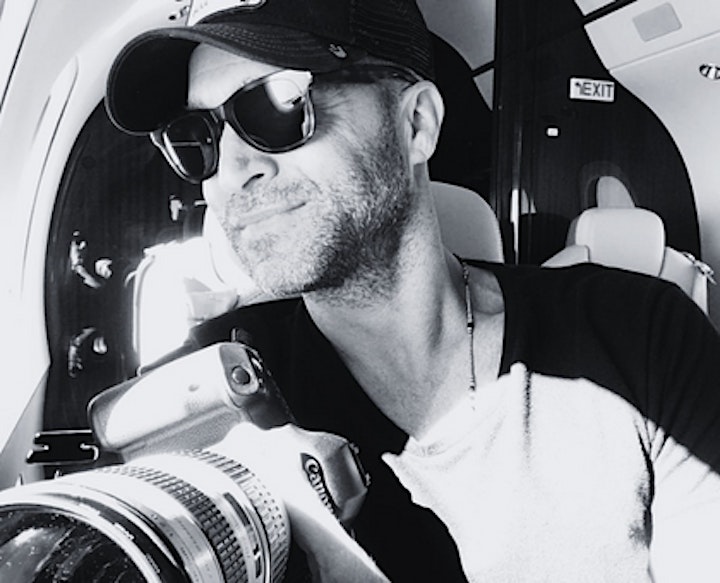 _____________________________________
Eric Eddy – President & Founder of Metaverse PR:
Eric Eddy is the president and founder of communications agency Metaverse PR, and the organizer of the American Metaverse Awards. Eric is also the owner of double e public relations, an NYC-based PR agency representing ad agencies on Madison Avenue. . He has more than 25 years of business to business communications, with a specialty in technology industry public relations.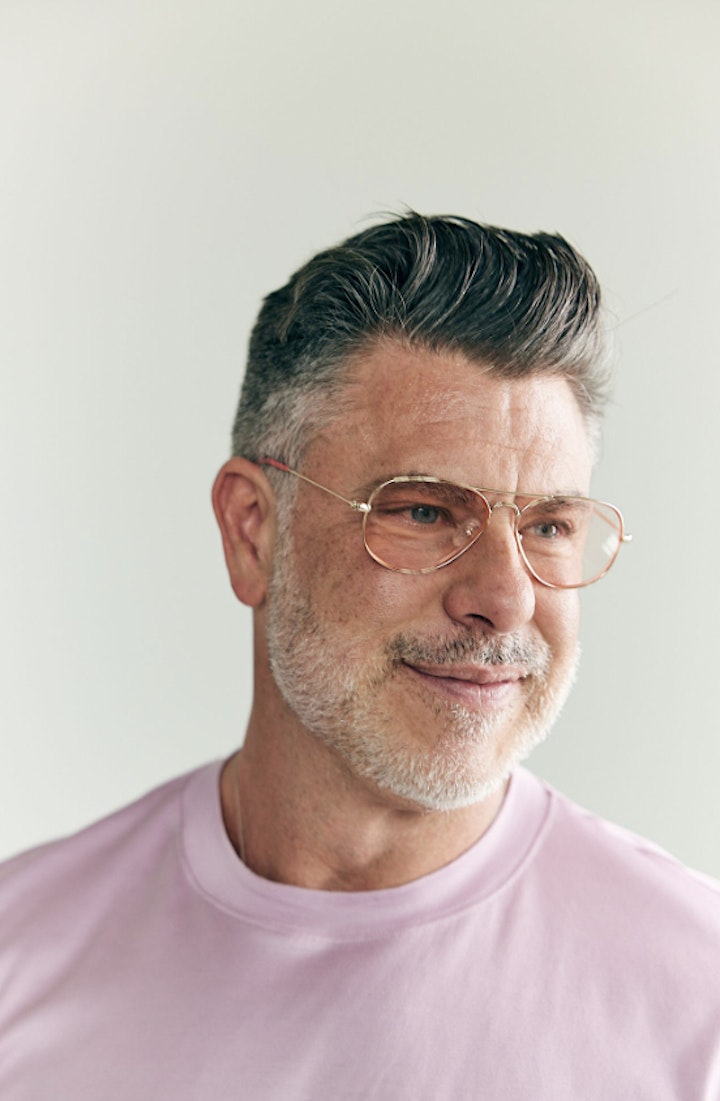 _____________________________________
Caroline Johnova – CEO & Co-Founder of WAGMI Guide:
Caroline Johnova is a multi-disciplinary creative tech leader, working across events, tech-for-good initiatives, as well as blockchain and NFTs to create the next-generation of interactive experiences for web3.
As a power connector, Caroline is excited about the prospect of communities joining together and democratising access to capital and strongly encourages women and minorities to enter the Web3 movement.
She views web3 as a development to create new environments with a progressive culture beyond real-world divisions of race, gender, religion, politics and geography.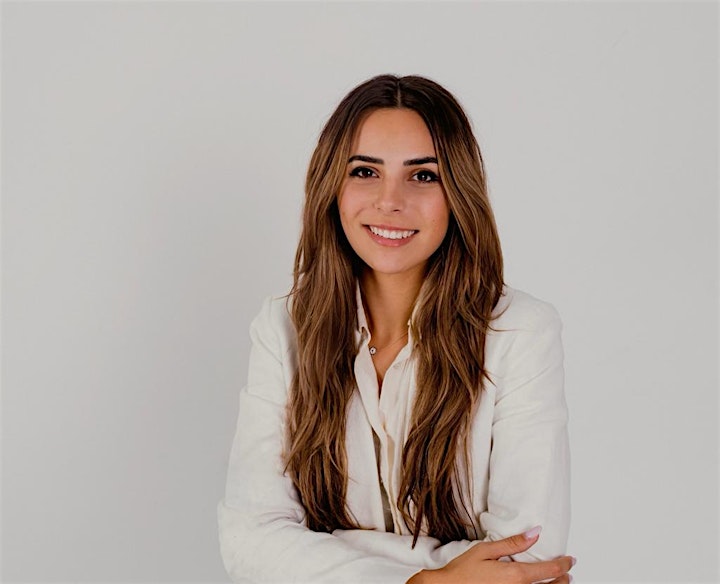 _____________________________________
Nova Lorraine – CEO & Founder of Lorr:
Nova Lorraine is a Jamaican-born business executive, Author, Speaker,
Award-winning Fashion Designer.
Named Top 100 Women of the Future, Nova is a Futurist, Strategist, Metaverse Designer and Web3 Advisor. She's launched fashion companies as well as Raine Magazine, RaineDrops.io and is helping launch LORR, Inc., the Bespoke Metaverse.
Nova has a Masters in Clinical Psychology from the University of Connecticut and is a graduate of the Fashion Institute of Technology, as well the NASA Tech Accelerator, combining science and fashion in forging the Future of Fashion, virtual design and sustainability.
As a publisher, podcast host and producer, Nova has interviewed Priyanka Chopra, Mark Cuban, Kendall Jenner, Ben Carson, Beverly Johnson, Daymond John, Nikki Hilton and dozens more.
A passionate storyteller, Nova's book, UNLEASH YOUR SUPERNOVA helps entrepreneurs unlock their potential and creativity while finding personal balance.
She is based in the greater NY area with her husband and four children.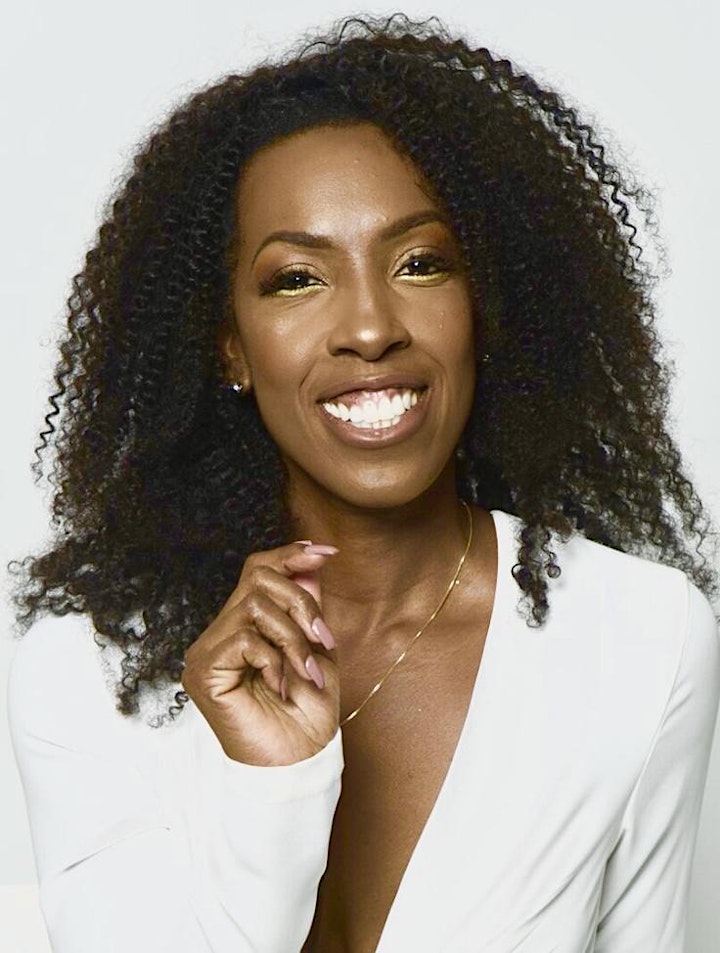 _____________________________________
Elizabeth Irizarry – Chief Experience Officer (CXO) of Mission Impact:
Elizabeth Irizarry has 10+ years of experience as a Designer in Commercial/Workplace Design, Project Management, Sales, and Strategic Partnerships. She is the Founder and Co-Host of the Infinite Attraction Podcast, a Miami-based podcast empowering the local builder community. As the CXO (Chief Experience Officer) at Mission Impact she oversees the development and launch of educational programs, community platforms and drives the customer experience strategy.
Elizabeth strongly believes there are significant opportunities in emerging tech and is motivated to raise awareness of the positive impacts NFTs, Blockchain, and the Metaverse can have on our society. She is determined to broaden the participation of women and underrepresented minorities in the Tech and Web3 community.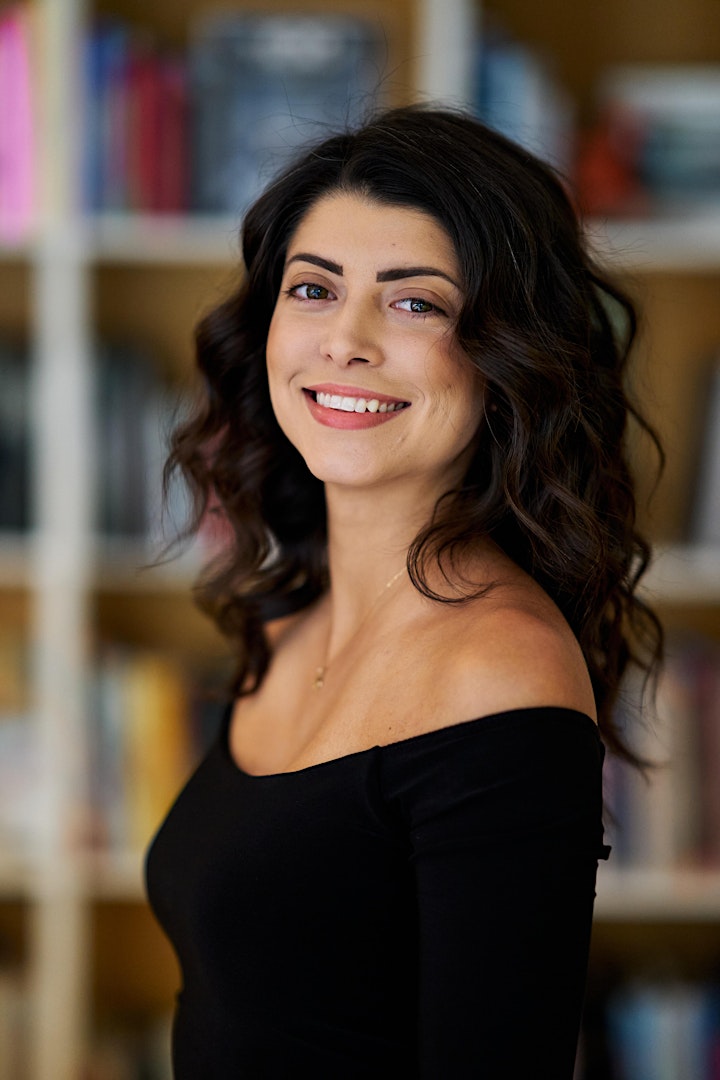 _____________________________________
Jason Alvarez-Cohen – CEO & Co-Founder of Popl:
Jason Alvarez-Cohen is a tech entrepreneur and software engineer based in Los Angeles. He is the CEO and Co-Founder of Popl, a Y-Combinator backed software + hardware company that is changing the way that people exchange contact info with each other. Popl was founded in 2020, raised their most recent round led by Justin Kan (the Founder of Twitch) in 2021, and has facilitated over 20M connections to date.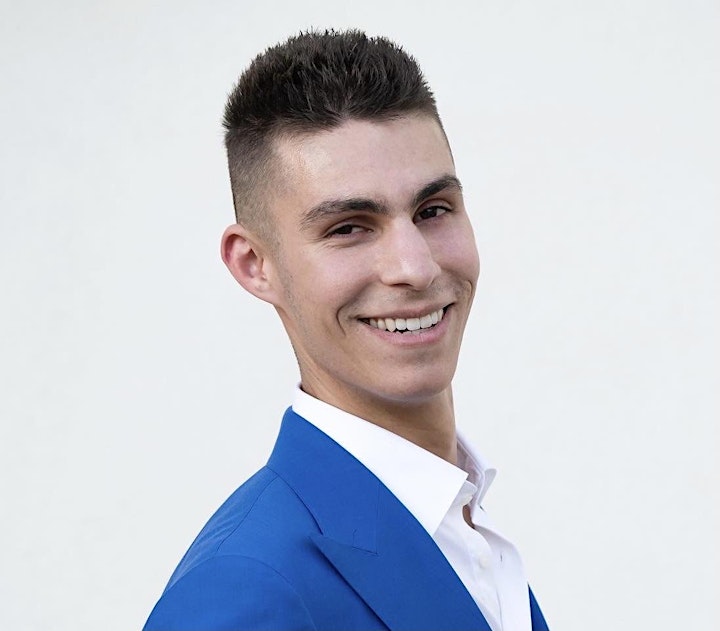 _____________________________________
John Maloney – Senior Brand Manager of CleanCo – Americas:
John Maloney has been working in the alcohol alternative space since the onset of the Clean Drinking revolution in 2018. Prior to joining CleanCo, he spent 3 years working in innovation at Anheuser-Busch, co-founding the company's first alcohol alternative brand, MoodRing Bev. Co. John is passionate about making nightlife and cocktail culture accessible to all, removing alcohol as the barrier to entry for enjoying such a fundamental social ritual.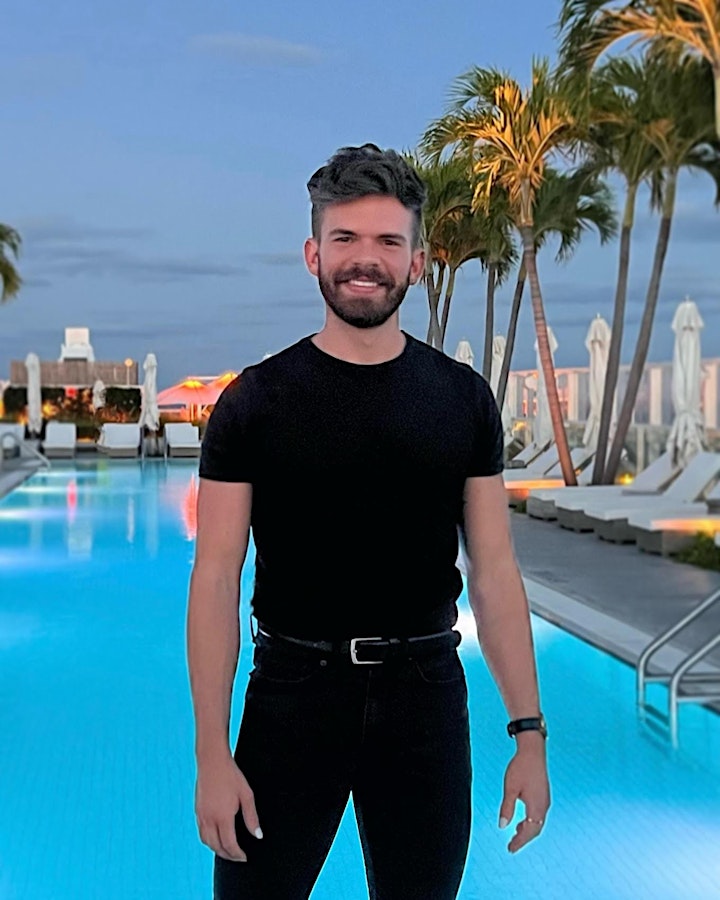 Schedule of the Event:
6:30 – 7:00 pm – Registration
7:00 – 8:00 pm – Opening talks & fireside chat with Nir Kouris
8:00 – 9:00 pm – Networking – Snacks & Hosted Bar .
9:00 – 10:00 pm – Party!!!
COVID-19 Safety Guidelines
Coin Nations will continue to monitor the COVID-19 pandemic and local, state and federal mandates and update attendees as the situation changes and impacts the event. The event will follow all local, state and federal mandates in place at the time of the event.